Prog Promulgation 3 – Dark Prog
Note: Prog is often called 'pretentious.' Thus, so are our personas. Although on the surface this may seem overtly insulting towards most musical genres, we only wish to immerse the reader in the pretentious lifestyle of prog. The music is still fantastic and necessary, and the pretention is (usually) meant with good humor.
On this issue's journey into the depths of prog rock, the Red Barron presents to you a few darker, more macabre gems from the genre.  Be warned: as with all prog rock, these albums take patience to truly appreciate, but are well worth the effort.  Dark and moody soundscapes do not always please the ears of the general public.  However, you, fellow prog addicts, are not part of the plebian masses.  Dedicated listening will unveil the true beauty of these somber listening experiences.
Virgin Black is perhaps best known in the doom metal scene, but the progressiveness of the band's music cannot be denied.  Currently finishing up the third part of their three album Requiem, the group has blatantly displayed its penchant for the Romantic era of classical music.  It is perhaps on their first album, Sombre Romantic, where the group's progressivism and dark beauty can be most appreciated.  The album is survey of depression; while each track experiments with different genres, they all retain a sinister and dark mood, largely due to Rowan London's fantastic operatic vocals.  While the experimentations with darkwave ('Walk Without Limbs'), black metal ('I Sleep with the Emperor'), and goth ('Of Your Beauty') are all spectacular, the eight minute epic 'Museum of Iscariot' is without doubt the highlight of the album.  London is so emotive that listeners can truly feel his gut-wrenching agony, and Samantha Escarbe's guitar solo is one of the best in doom.   If you aren't crying too much at the end of the album, be sure to check out the rest of their catalogue as well; while not as progressive, it is required listening for fans of symphonic metal or doom.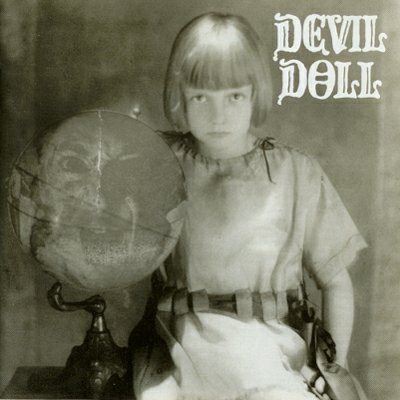 On a much more underappreciated note, we present Devil Doll.  Devil Doll is lead by the enigmatic Mr. Doctor, whose identity remains unknown.  The 'Man of 1000 Voices' presents an eerie and frightening atmosphere in The Sacrilege of Fatal Arms, one of his several magnum opuses.  If you, prog acolyte, have the intellect and will to listen through its 79 minute length, you will certainly be rewarded with one of the most intense and dark journeys in all of prog.   Truly, the masterpiece as whole is not comparable to anything else in music.  Orchestral marches, drowned out by frenzied shouting and political speeches, are interspersed between flat-out rock sections, complete with the howls and operatic singing of Mr. Doctor.  Still other portions of the track resemble German symphonies, where mournful violins, delicate keys and haunting whispers swirl around the listener like mist.  Each minute drags the listener down further into Mr. Doctor's psychotic and warped mind, leaving one breathless and emotionally drained by the album's end.  Although it is difficult to predict or comprehend at first, Devil Doll's music is quite listenable, and holds up extremely well after repeated listening experiences.  Much like Virgin Black, the whole of the group's discography is full of dark surprises and sublime tracks, so continue to listen on after you have become addicted.
Don't be too scared, fellow listeners.  While Brother B and the Red Barron can stand it, we realize that this stuff can be difficult for the petite ears of others.  Persevere, and you too will become entranced with the darker side of prog.
This entry was posted on June 20, 2010 at 12:57 am and is filed under Devil Doll, prog promulgation, progressive rock with tags Devil Doll, Doom, Mr. Doctor, progressive metal, progressive rock, Rowan London, Sombre Romantic, symphonic metal, The Sacrilege of Fatal Arms, Virgin Black. You can follow any responses to this entry through the RSS 2.0 feed. You can leave a response, or trackback from your own site.